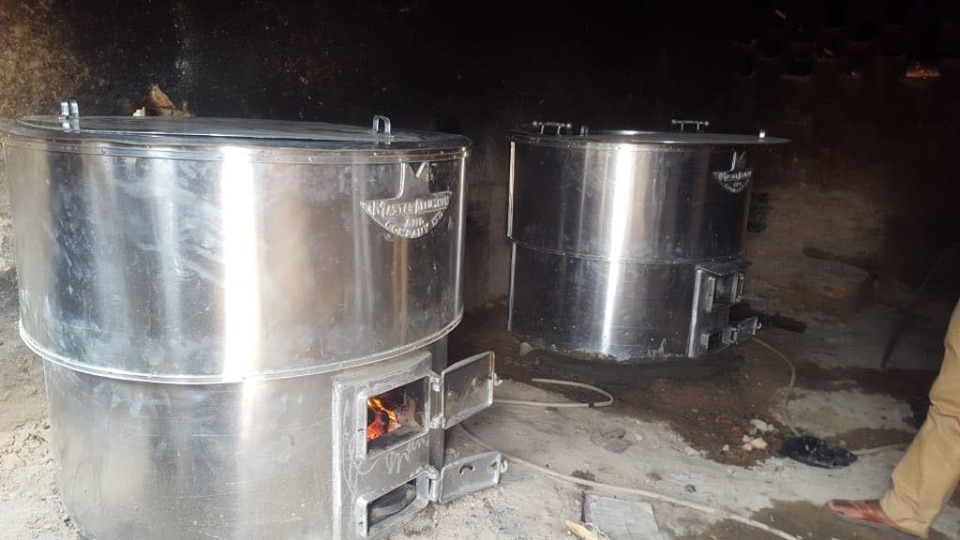 In a bid to improve on our pupils' welfare we are installing better Energy Saving Stove For our school kitchen.
These stoves:
•Eliminate smoke creating a healthier kitchen environment
•Cook faster and retain heat for long periods.
•Save over 60% of firewood compared to a traditional three stone fireplace.
•Prevent accidents from open fires.
•Firewood savings usually pay for the cost of one stove after only one year.
These stoves eliminate smoke and concentrate the heat to reduce fire-wood by 60% compared to our former traditional three stone fireplace.
We are moving towards closing all gaps in a-bid to provide High Quality wholistic Education service to our pupils with no hindrances.
For the past past three years Adullam has gained steady progress towards achieving our ultimate goal .
We have Clean water no cost water for all our pupils.
Good Accommodation with newly constructed dormitories for boys and Girls
Modern sanitary facilities
A skills training centre for our pupils
Our schools runs on solar energy as alternative to Umeme.
and soon we will be entering modern standard classrooms that are being renovated... all thanks to Cunina and the positivity of our guardians /parents dedicated teachers and the community.
Together we can achieve more and more.
#Adullam_Model_Primary_School
#Called_to_Serve