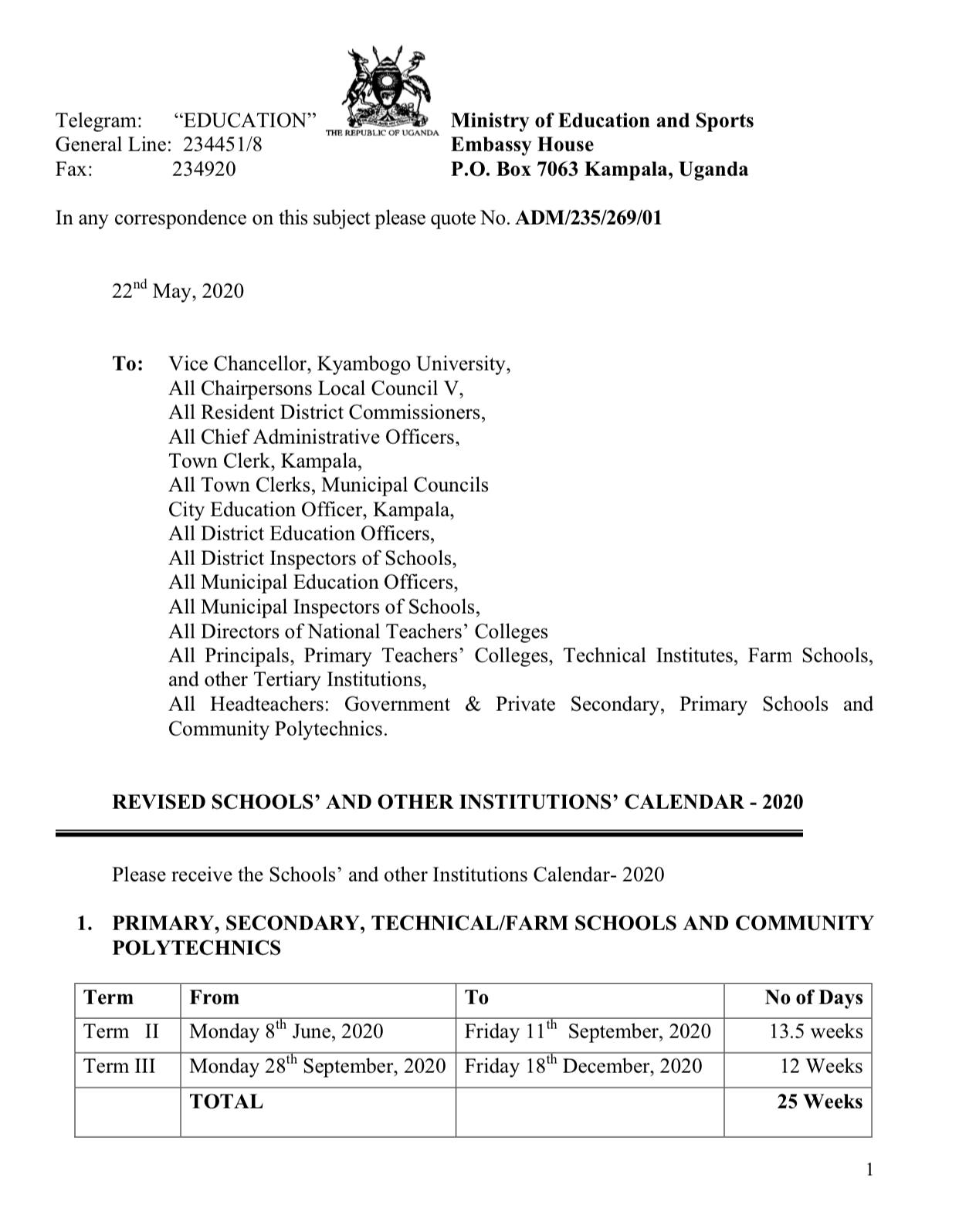 Dear Parents, Guardians, God parents and well wishers.
Greetings to you all
The ministry of education and sports has announced dates for re-opening of primary schools, secondary schools, technical schools and community polytechnics.
According to Alex Kakooza, the ministry's permanent secretary, second term will open on June 8 and end on September 11.
Third term will start on September 28 and end on December 18.
The ministry advised schools and institutions to begin receiving students on Friday June 5 so they are ready to kick off on Monday June 8.
"Lessons should start promptly and priority academic programmes should focus on syllabus completion in time for national examinations," reads Kakoooza's statement.
"Schools should devise programmes and arrangements for additional/remedial classes to ensure the school syllabus is completed in time for examinations."
As Adullam we are ready and excited  to receive pupils back to school as we continue our mission  to deliver quality education for all children.
We excited to see our little precious children play and run again the school compound as well as return to the normal school routine as we implement our termly school activities . Our children are still in sound health and we have often received reports from their family zone centres. No child is seek COVID19. We thank all of you for your prayers. 


Looking forward to receiving our little angels back on campus.
Blessings,
Bemanya Pidson,
Head Teacher